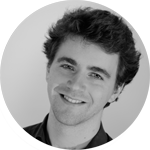 Stephen Leonard
Web, Multimedia and Creative Solutions
Hello and welcome to my portfolio website. I am a graduate from Dublin City University's B.Sc. in Multimedia from Monaghan and have a vast amount of experience in the fields of web design, app development, multimedia processes and general creative projects. Please look around at any previous work and feel free to contact me with any questions or queries. Feel free to also add me on LinkedIn and follow me on Twitter.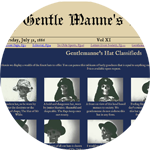 Gentle Manne's Monthly
An anachronistic online newspaper for Victorian gents
One of the first websites I created, the brief for this project was to create a website for a fictional character comprising original content. I chose the Team Fortress 2 one shot comic character, the Gentle Manne of Leisure and created an issue of an online newspaper of which the character is the editor. I'm especially proud of the written content which fits exactly into one of my favourite kinds of work: creating and populating fictional worlds with rich content.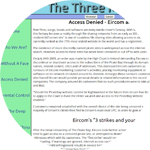 The Three Monkeys
A news website showing the effects of web censorship
This website was created for a project that combined a web design assignment with a media writing assignment. The website provides information and articles regarding web censorship. The main catch about the website is how every page has both a normal and a censored stylesheet that can be toggled to censor the articles and pictures. The HTML5 video background present in the censored versions of the article pages is a feature that features creative use of z-indexes and is a feature I am particularly fond of.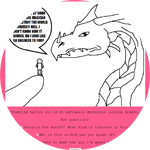 A Text Adventure
Thrilling Adventure Awaits...
This webpage/game was made for a small project that required the use of javascript on a webpage. Not happy with simply making a horoscope or what character are you website, I chose to create a homage to text based adventure games with added (purposely poor) Microsoft Paint illustrations of each scene. This project has a special place in my heart as possibly one of my favourite piece of work I've ever created and I have been meaning to go back to it and add extra storylines to it someday.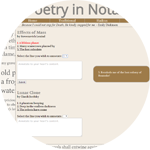 Anontate
User submitted poetry with anonymous annotations
This website was designed and built for an assignment that required demonstration of some basic PHP functionality. I decided to make a website that allowed users to anonymously annotate poetry and dubbed it Anontate. The website has several long poems and haikus already on it for users to read annotations about and add their own. There is also a facility that allows user submissions of poems to the site, which can then be annotated.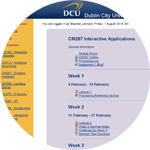 DCU Moodle Redesign
A aesthetically pleasing and user friendly redesign of DCU's Moodle
For an interface design assignment in college we were required to take something, anything at all, that we felt was broken and then fix it. I decided to tackle DCU's then outdated and counter intuitive design for the Moodle system that it was using. I focused mainly on trimming out features that the majority of its users would never use but also made more use of the large amounts of blank space by dynamically resizing it. I also used DCU's official colour palette in order to brighten it up a bit more.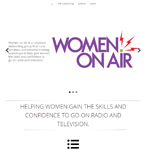 WomenOnAir.ie
Helping women gain the skills and confidence to go on radio and television
I was hired by the voluntary networking group, Women On Air, in order to completely update and restyle their website which had fallen into disrepair. They were using a non-responsive Wordpress theme and their navigation system was extremely confusing. I rebuilt their linking system, set up galleries and made extensive stylistic changes to a new flexible Wordpress theme. The organisation had also been using a large Google Spreadsheet to act as a large list of expert Irish women who would gladly appear on various forms of media to discuss their topics. I incorporated a searching function onto the website that allows people to search the list without leaving the website and providing a way to narrow down the various results.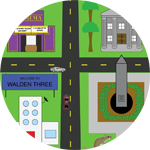 Walden Three
An E-Learning website designed to teach teens and students about behaviourism
For an e-Learning module, I was required to create an e-learning piece in order to teach a specific group of people about a learning theory. I was given B. F. Skinner and behaviourism as a topic. During extensive research into Skinner I read about a fictional novel about a utopian behaviourist society called Walden Two that Skinner had written. I decided to create a fictional Walden Three society that was populated by escaped rats and pigeons from Skinner's experiments. This piece uses cutting edge web technologies and as a result its browser support is very limited. It will function perfectly in the latest version of Google Chrome but viewing the project in other browsers will severely impede the functionality of the site.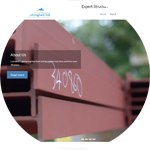 LeonardSteel.ie
Expert structural steel solutions across Ireland and the UK
I was hired to make a website for a structural steel engineering business, for which I was also responsible of writing the content as well. I used a responsive and minimalistic Wordpress theme and hired a photographer in order to acquire excellent photographs of the machinery and services carried out by the business. I also carried out extensive SEO optimising on the site and managed a Google AdWords campaign for it.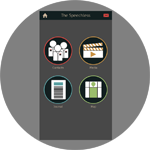 The Speechless
A transmedia murder mystery application for smart phones
This was my final year project that I spent 6 months planning, writing, programming and testing as part of a four man team. The goal of the project was answering the question of whether geolocation styled gameplay combined with rich media could be used to tell a story in a non-linear fashion. The Speechless is an Android smartphone application/game that gives you the opportunity to act as an investigative journalist following a serial killer's trail of corpses and traumatised victims through the heart of Dublin's south Georgian area. Using the app, you must travel to 14 different areas in a real life two square kilometre region in order to unlock clues and evidence to uncover and unmask the killer before they strike again.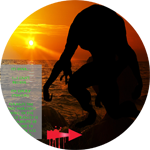 The Call of Cthulhu Dating Simulator
A flash game for romancing Lovecraftian horrors
This is a flash game combining a light hearted dating simulation with the grotesque monsters and indescribable cosmic horrors from H. P. Lovecraft's Cthulhu Mythos. It was made for my first year Authoring module and features three different characters to play as, each offering an entirely different story to experience.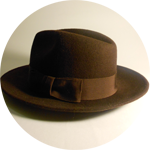 The Cards He Never Saw Coming
A detective noir parody radio play
This is a 5 minute radio play that I wrote and produced for an audio assignment that required live performances one after the other emulating a radio station. It is written as a parody of the detective noir genre and the many cliches and tropes that exist within it. Although technically there isn't much to it, I'm quite proud of the writing and the performances that the actors gave.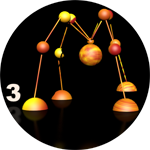 TV3 3D Sting
A short 3D animated sting for TV3
This is a 20 second sting that I created for a 3D assignment were the brief was to imagine we had been hired by TV3 in order to create a general all-purpose sting that could be used before and after programming on their station. I'm particularly happy with the various animations that are present in the clip as they were the result of a lot of meticulous adjustments in order to get them absolutely correct.